Responsible Roofing
Kelley Brothers Roofing is a professional commercial roofing contractor operating in the Midwest United States. We are based in Southwest Ohio and have completed thousands of successful roof installations since 1984.
Our experienced management team and seasoned field staff have been consistently providing roofing solutions to building owners and general contractors for years. KBR is made up of several distinct divisions specifically trained for various roofing projects. We have the experience to handle roofing projects as small as a single leak or as large as a regional distribution center or hospital. Examples of the types of projects include both new construction and reroof projects involving large retail facilities, schools, hospitals, industrial facilities and condominiums, to name a few. We are of course fully insured and bonded with thousands of successful projects to post on our resume. There is no project too small or too large, no contract too simple or too complex. Whether you are looking for new construction, reroofing an existing facility, metal roof projects, rubber roofing, repair and maintenance, or simply a roof analysis, Kelley Brothers Roofing, Inc. is the roofing company to meet all of your commercial needs.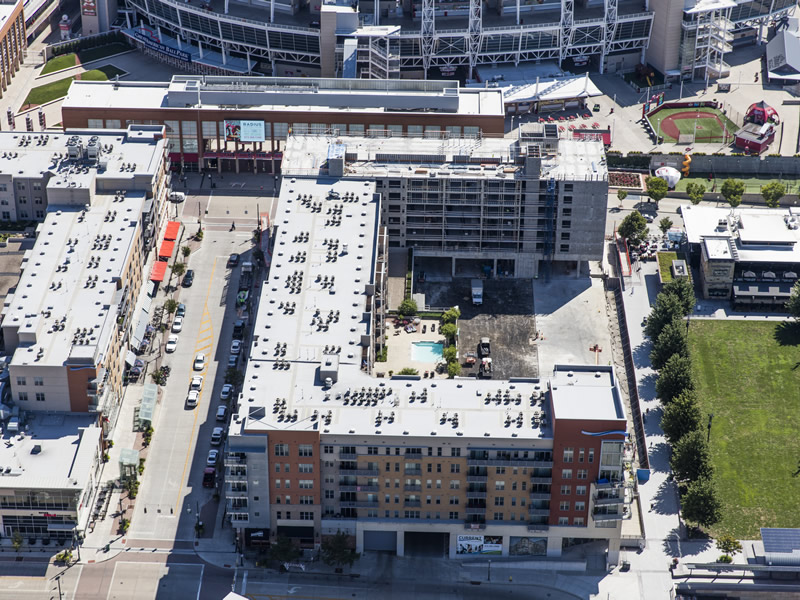 New Construction and Reroofing
Whether your project consists of a newly constructed facility or you are replacing the roof of an existing structure, Kelley Brothers Roofing has the know-how and experience to bring your project in on time and on budget.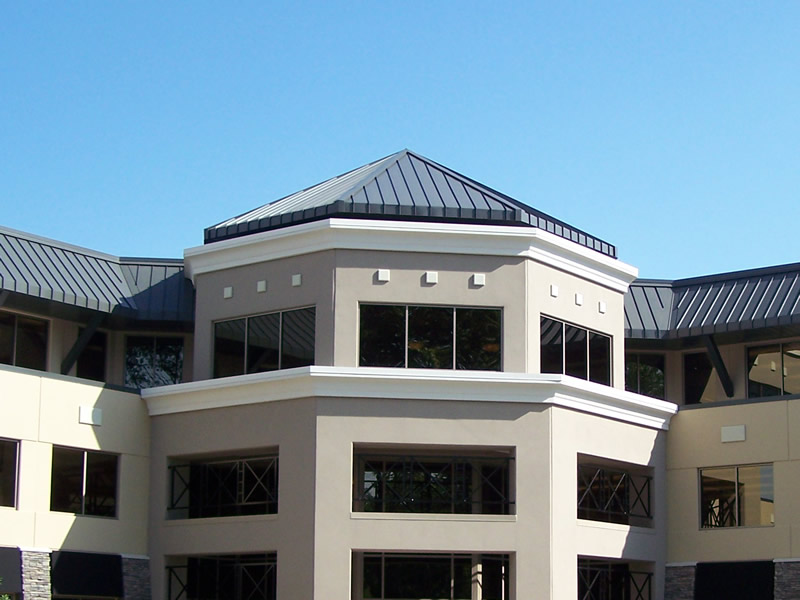 Kelley Brothers is one of the premier metal roofing installers in the Midwest. Our ability to offer custom panels, gutters, and downspouts in a variety of metals, colors and sizes allows us to fit the needs of your project.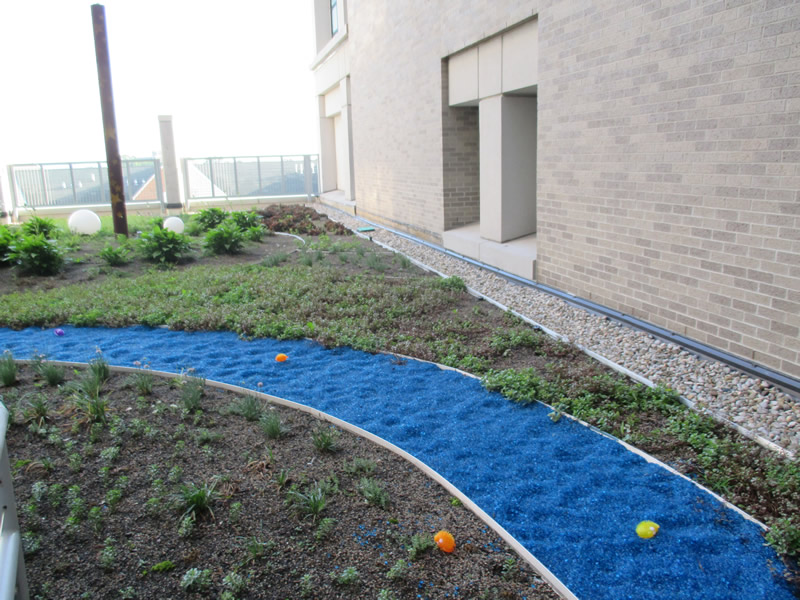 Green Roofing is starting to take hold as a viable roofing solution. There are many benefits to a green roof such as lower energy costs, reduced water runoff, and improved air quality. With the plant life and vegetation, it makes for an extremely attractive roof.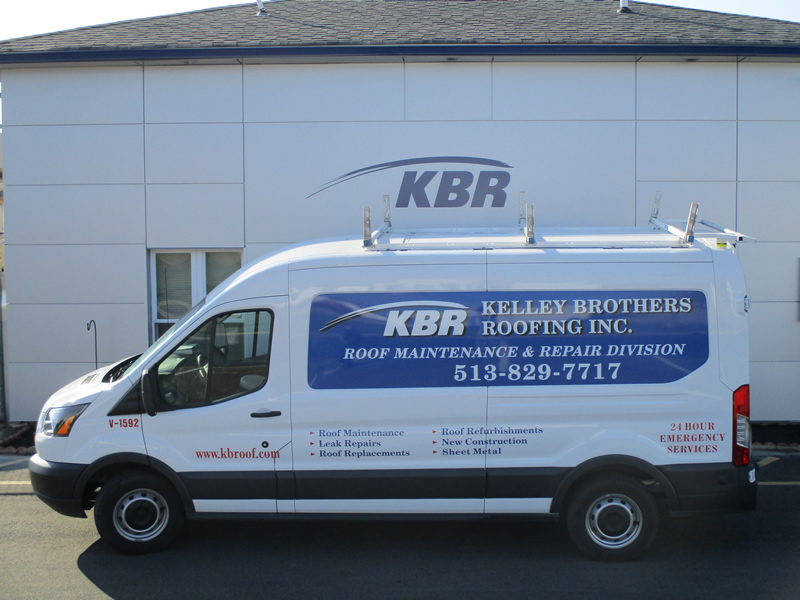 Maintenance and upkeep of your roof is extremely important in protecting your investment. Kelley Brothers Roofing can be instrumental in minor repairs, cutting in of new vents or curbs, and helping to extend the life of your warranty.

Emergency Roof Leak Repairs
When you have an emergency leak, we will be there to patch it for you. We realize that not only is a leak a nuisance, but it can damage material or equipment and disrupt your business.

Certified Experience
Our technicians and foremen have years of roofing experience. Whether new construction, reroofing, or simply a repair, our technicians are trained to service your particular needs.

Competitive Pricing
Our bids and quotes are some of the most competitive you will find. We pride ourselves on the quality of our work, but our price has to be right as well or our customers would go elsewhere.

Fast Response Time
When we are contacted with an emergency, we have a staff that will route the problem to the technician closest in the area and we will get the problem solved quickly.

Over 30 Years of Experience
Kelley Brothers Roofing has been serving the Midwest, including Greater Cincinnati as well Indiana and Kentucky, since 1984. The experience level of the staff, the superintendents, the foremen, and the technicians are second to none.

Great Support
Anytime you need to report an issue or discuss a problem with one of our people, we are there to help. Not only do we have normal office hours from 7 am to 5 pm, but we also have a 24/7 emergency line. We are always available to help.
Featured Commercial Roofing Work